Top Oral Surgeon in Cranberry Township, PA
Welcome to Cranberry Oral Surgery!
Oral & Maxillofacial Surgeon, Jeffrey R. Hitchan, DMD, Cranberry Township, PA, practices a full scope of oral and maxillofacial surgery with expertise in wisdom tooth removal and dental implants as well as corrective jaw surgery, tooth extractions and dental bone graft procedures. We diagnose and treat facial pain, facial injuries, and TMJ disorders.
Office Hours
Monday:
8:00 AM - 4:00 PM
Tuesday:
8:00 AM - 4:00 PM
Wednesday:
8:00 AM - 4:00 PM
Thursday:
8:00 AM - 4:00 PM
Friday:
8:00 AM - 12:00 PM
Are You Ready to Discover Your Radiant Smile?
Contact us with any questions or to schedule an appointment to reclaim your smile today!
Wisdom Teeth
Wisdom teeth are usually the last teeth to develop during the teen and early adult years. They are located in the back of your mouth, behind your second molars. Many times the jaws are too small to accommodate all four wisdom teeth. When inadequate space prevents the teeth from erupting they are called impacted. Impacted wisdom teeth can cause complications such as infections and teeth crowding and may need to be removed.
Oral Examination
With an oral examination and radiographs of the mouth, Dr. Hitchan can evaluate the position of your wisdom teeth and predict if there are present or future potential problems. Studies have shown that early evaluation and treatment result in a superior outcome for the patient. Patients are generally first evaluated in the mid-teenage years by their dentist, orthodontist, or by an oral and maxillofacial surgeon. Call today to schedule a wisdom teeth evaluation: Cranberry Township Oral Surgery Office Phone Number 724-779-7999.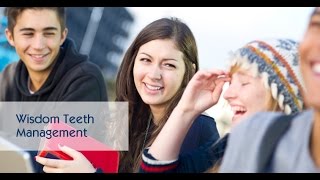 Dental Implants
Dental implants are designed to provide a foundation for replacement teeth that look, feel, and function like natural teeth. The person who has lost teeth regains the ability to eat virtually anything and can smile with confidence, knowing that teeth appear natural and that facial contours will be preserved.
Dental implants are changing the way people live. With them, people are rediscovering the comfort and confidence to eat, speak, laugh and enjoy life. For more information about dental implants or to schedule a consultation appointment, call our office in Cranberry Township, PA at ☎ Cranberry Township Oral Surgery Office Phone Number 724-779-7999.